digIRENA study
Sustainable therapeutic success and a comprehensive aftercare offer with the help of a multimodal telerehabilitation app
Background
Despite the importance of aftercare for patients' long-term health and ability to work, the participation rate in aftercare programs is relatively low. Due to work commitments, e.g. shift work, or family commitments, such as childcare or caring for relatives, conventional aftercare programs are difficult or impossible to integrate into everyday life. Here, web-based aftercare programs, due to their flexibility in terms of time and space, can be a sensible and profitable alternative to traditional face-to-face programs.
The digIRENA study was initiated by DRV Knappschaft-Bahn-See and is funded by the federal program rehapro and the Federal Ministry of Labor and Social Affairs. The Institute for Sport and Sport Science (IfSS) of KIT is conducting the scientific monitoring and evaluation.
Objectives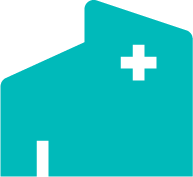 Improvement of the participation rate or a reduction of dropout rates of rehabilitation patients in the IRENA program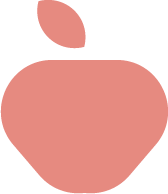 Investigation of the effectiveness and its sustainability with regard to work ability, subjective health and motivation

Investigation of the practicability, usability and acceptance of the digital aftercare with the Caspar software
Methods
This is a partially randomized, controlled study with a quasi-experimental design that assigns and compares participants to three groups: intervention group (digital aftercare), IRENA group (face-to-face aftercare), and control group (no aftercare). The participants of the study had previously undergone orthopedic rehabilitation and were recruited in five rehabilitation facilities of the DRV Knappschaft-Bahn-See. 
Digital aftercare was provided with the combined care of digital therapy, based on the Caspar Health software, with simultaneous personal support from medical-therapeutic specialists at the Caspar Clinic.
Qualitative interviews will be conducted with patients and therapists to explore the practicality, usability, and acceptability of digital aftercare. In addition to the dropout rate, the following variables will be surveyed at four data collection points:
3
Intrinsic motivation
BREQ-2
Results
Patients were recruited from January 2020 to October 2021. The preliminary analysis could be conducted based on a sample size of 1,056 patients. Results are already available for three of four measurement points.
With regard to the ability to work (WAI) and scales of physical health (SF-12), the digIRENA group has so far shown itself to be significantly superior to both the control group without aftercare and the IRENA presence aftercare. Also with regard to mental health (SF-12), the digIRENA also tends to perform better.For the development of motivation (Relative Autonomy Index - RAI), IRENA and digIRENA groups are on par.
Conclusion and outlook
The preliminary results, which are already reliable in their core statements, show the superiority of the digIRENA group over the two other study groups.
The complete evaluation of the study promises to provide valuable insights into the potential of web-based aftercare programs as an alternative to conventional forms of therapy. It will be particularly promising if it is possible to reach patients who are unable to participate in in-person aftercare (IRENA) due to time and/or location constraints. The final report will be available at the end of September 2022.


Literature: Registered in the german clinical trials register - DRKS-ID of the study: DRKS00022467
You would like to work with us or have questions? We look forward to getting to know you!